CAMBA Gravel
The Chequamegon Ar
ea is heavily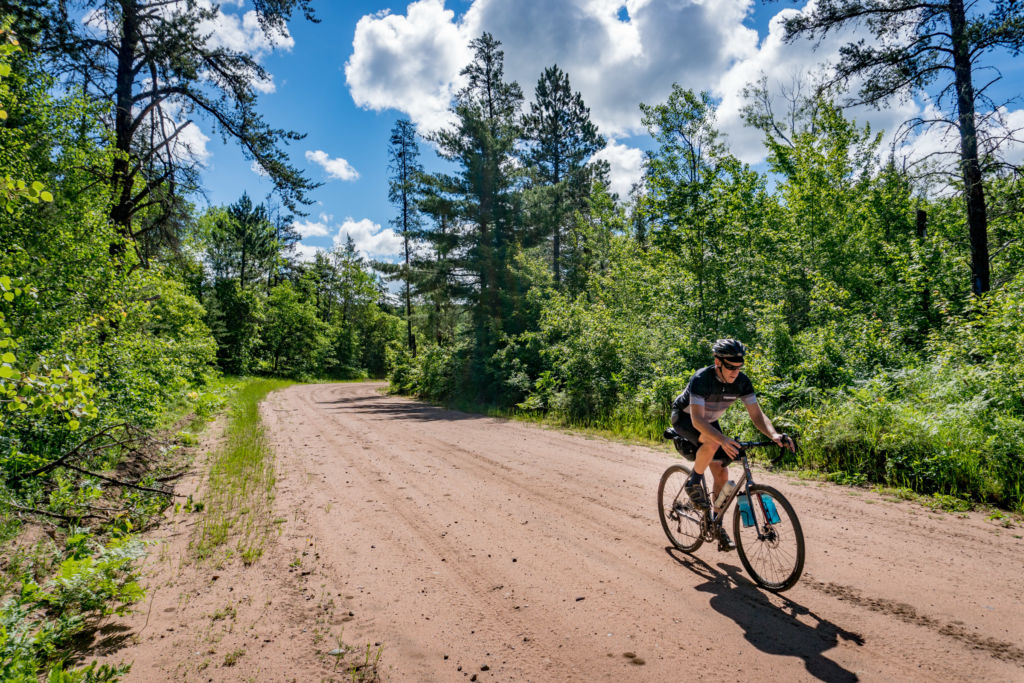 forested and sparsely populated.  Throughout the region a network of well-maintained gravel roads links numerous small communities and provides connections between county and state highways.  Among these roads is a system of numbered Forest Roads in the National Forest. Many of these roads are town roads and maintained by the respective townships.  In as much as these roads comprise much of the local transportation grid, they see regular maintenance and are usually in very good condition.
Deep forests, wildlife viewing areas, spectacular natural attractions, and numerous lakes and streams are to be found along the way. Because they do interconnect small communities and link between other roads, they do see traffic, but depending on the route, it is generally quite light.
The gravel riding scene in the Chequamegon is rapidly growing as visitors discover this alternative to paved roads and the different experience it engenders. Route finding is relatively easy thanks to a couple excellent resources.  The CAMBA Gravel Map highlights many popular gravel routes in the CAMBA region.
In many areas cell phone coverage is limited.  You may or may not be able to rely on a cell phone based GPS app.
For the adventure-minded, and those who don't mind carrying a little extra gear, there's the Tour de Chequamegon.  Read about it here. This bike packing gravel tour starts in Cable and traverses the big woods of the Chequamegon to the Moose Lake Campground where the group spends the night and returns to Cable the next day. To learn more visit: http://www.ridefyxation.com/the-ride – the-ride-2.
For the competitively minded, there are a couple of organized gravel events in the Chequamegon Area.  The Hungry Bear 100 is a 100 mile (with a 60 mile counterpart), self-supported gravel race that starts finishes in downtown Cable.  For more information, visit: www.hungrybear100.org.

MAPS AND OTHER RESOURCES
Download Gravel Map – South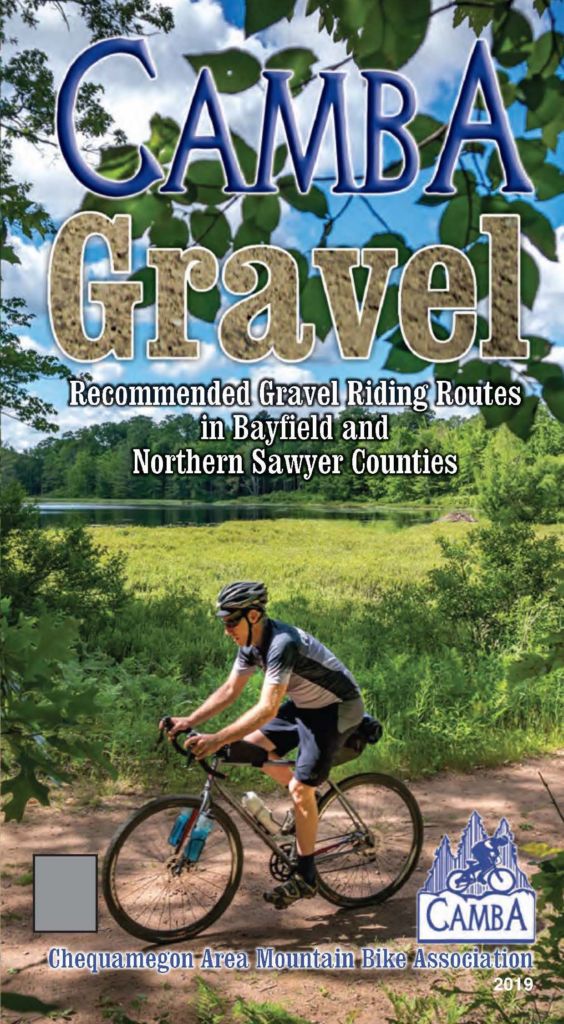 Download Gravel Map – North
Purchase this map (North + South)
The CAMBA Gravel Map features hundreds of recommended gravel riding routes throughout the Chequamegon Area.  clusters of suggested routes start from the following communities, from south to north: Hayward/Seeley, Moose Lake Area, Cable, Namakagon, Drummond, Delta, and Washburn.
Route Descriptions, Downloadable Maps and GPS Tracks