TRAIL CLOSURES & SPECIAL NOTICES
Snow & Freezing Temps
The has received 1-2″ of snow and temperatures are well below freezing.  The forecast calls for temps to remain below freezing for the next several days.  Under the circumstances, the trails are less vulnerable, though they could be slippery.
The long range forecast calls for warming into next weekend. If that proves to be the case, things could change dramatically depending how warm it gets and if the frost begins to come out of the ground. Then conditions could become particularly sensitive. Stay tuned for further advisories.
Wisconsin gun deer season opens on November 17 and runs through November 25.  Trail riding is not advised during this time, regardless of the conditions.
LEAF BLOWING

Leaf blowing has been suspended until the snow melts and things dry out.
Current status:
NAMAKAGON
Namakagon & Patsy Lake Trails: Completely blown except for a few segments adjacent to active logging;
Rock Lake: 5-Mile Loop & Hildebrand Lake loop;
Treasures' Trace & Trail Lake Trail: Completely blown
SEELEY
Flow Mama: Camp 38 TH to Ballfield;
Seeley Pass: Ballfield to OO; OO short ways south toward first snowmobile trail;
MT. ASHWABAY
Mt. Ashwabay: most trails on the eastern side of system;
CABLE
Ojibwe: NE Trailhead south to N29/Timber Trail Rd. on west side of loop
OTHER NOTICES
NAMAKAGON
No Hands Bridge is 2/3 under water, 6″ max. depth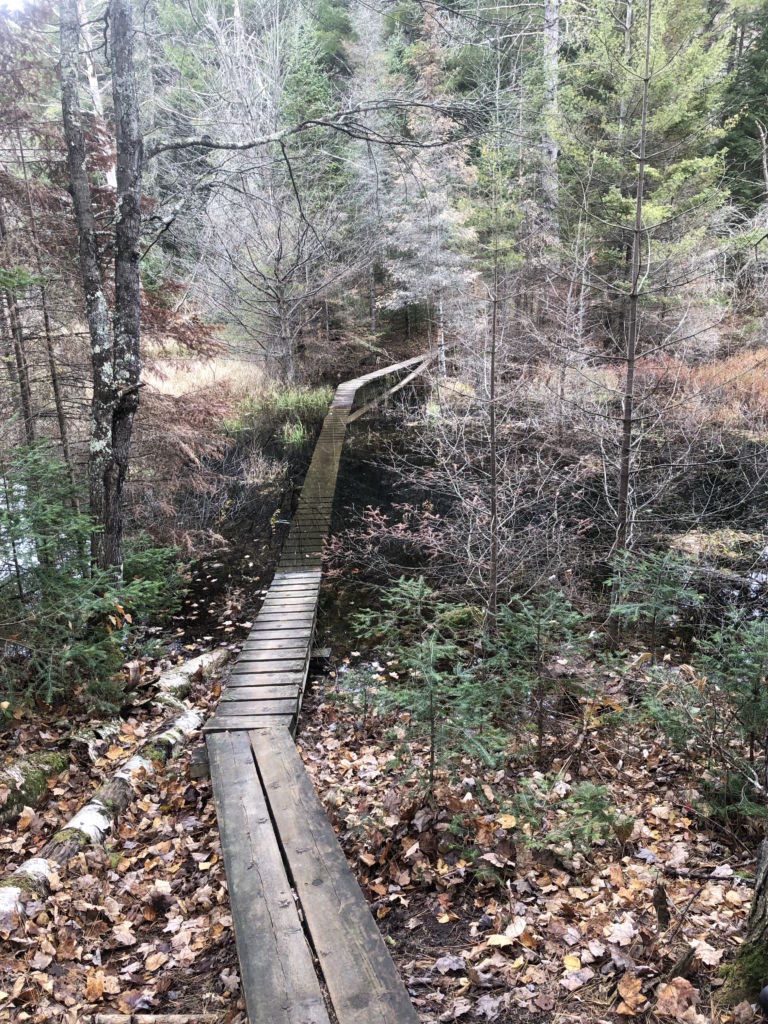 CABLE
Wild River Trail: is closed.
DELTA
Tall Pines Trail: is closed from W17 to W5 due to extensive washouts from the storms  this summer.
West Fork:  Much of the trail is overgrown.
Wilderness Lake: no recent maintenance. Expect brushy and overgrown portions.
DRUMMOND SKI TRAILS
Boulevard has been mowed, but otherwise, no recent maintenance.