Seeley Big Fat Race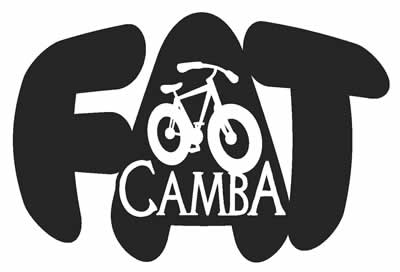 Sponsored by


Thanks to 45NRTH for their generous support!
Date:
January 20, 2018
Time: 10:00 a.m.
The Seeley Big Fat Race is a low-key, self-supported, 15-mile winter fat bike race on the Seeley Hills bike and ski trails. The inaugural race was held in January 2017. Be sure to bring water, food, tools and anything else you might need on the trail, as you are on your own.
The Sawmill Saloon in beautiful Downtown Seeley is the place to be for registration before the race and for fun afterwards.
Registration is $40. You may register online, or at the Sawmill Saloon on Friday from 6-8 pm or on race day from 7:30 am to 9:30 am.
The race is a fundraiser for the Seeley and CAMBA Fat bike trails. Don't Miss It!
Prizes include $30 apiece for the first male and female finishers of the 3.5 mile Preem Lap, and $50 apiece for the first overall male and female finishers.  We also have accumulated enough door prizes from local businesses that nobody should go home empty handed!
Thanks to the following businesses and organizations for their support of the Big Fat Race. We encourage you to support them as well:
Anglers Bar & Grill
Angry Minnow
Black Iron Bar and Grill
Chequamegon Fat Tire Festival
Hayward Chamber of Commerce
MIller's Market
Mountain Bike Radio
New Moon Ski & Bike
Outdoor Ventures
Redbery Books
Riverbrook Bike & Ski
Rivers Eatery
Sawmill Saloon
Seeley Ski Club