Seeley Big Fat Race
Title Sponsor – Terrene Tires
Thanks to Terrene Tires for their generous support!
Thanks to our Presenting Sponsors
(New Moon Ski & Bike, Trek, Borah TeamWear, Otso) and our Community Sponsors
(Seeley Ski Club, Riverbrook Bike & Ski, Sawmill Saloon, Velo Cafe) for their support!

Date:
January 19, 2019
Time: 10:00 a.m.
The Seeley Big Fat Race is a low-key, self-supported, 14-mile winter fat bike race plus a 6-mile option on the Seeley Hills bike and ski trails. Be sure to bring water, food, tools and anything else you might need on the trail, as you are on your own.
The Sawmill Saloon in beautiful Downtown Seeley is the place to be for registration before the race and for fun afterwards.
Registration is $45 through Dec. 31 and $65 from Jan. 1 through race day. You may register online, or at the Sawmill Saloon on Friday, Jan. 18 from 6:00-8:00pm and Saturday from 7:30-9:00 am
The race is a fundraiser for the CAMBA Fat bike trails. Don't Miss It!
Prizes include $50  for the first overall male and female finishers.  We also have accumulated lots of great door prizes from local businesses!
The Seeley Big Fat Race is sponsored by Terrene Tires as Title Sponsor; with Presenting Sponsors New Moon, Borah Teamwear, Trek and Otso Cycles; and Community Sponsors Velo Cafe, Riverbrook Bike, Seeley Ski Club and Sawmill Saloon.
Course Map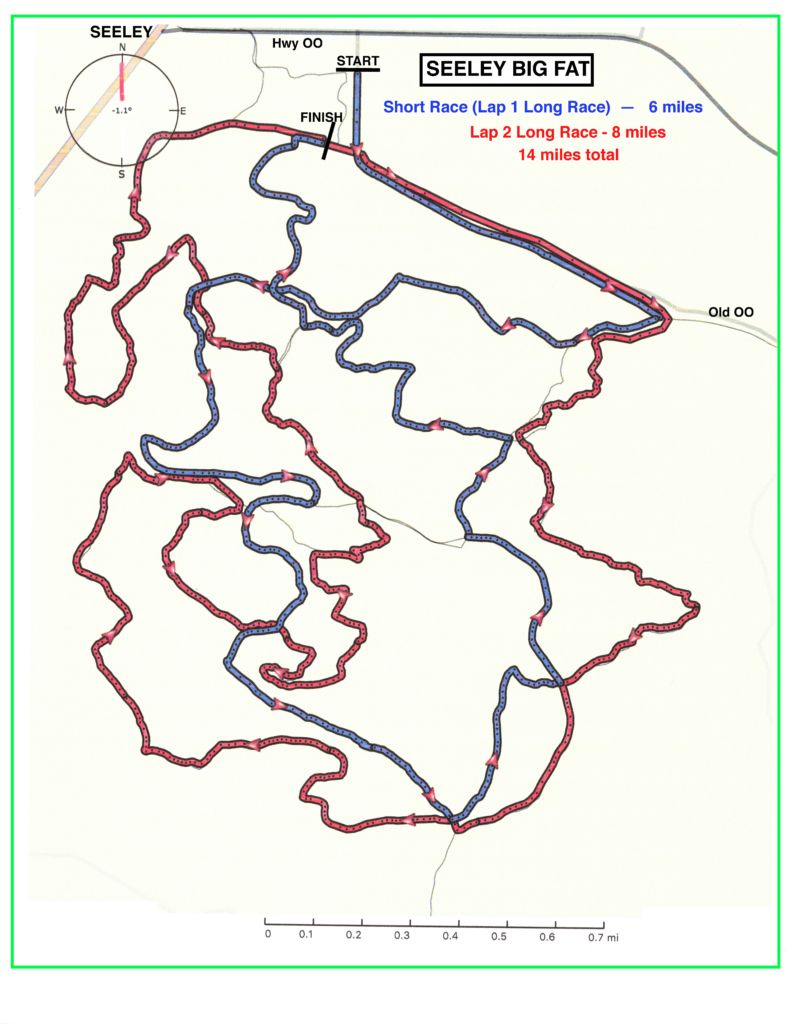 Download Seeley Big Fat 2019 Race Course (pdf)
Registration
Register by mail – Download registration form and mail with payment to: CAMBA, P.O. Box 141, Cable, WI 54821.