BIG FAT RACE – READY TO ROLL
Fourth Annual Seeley Big Fat Race Will Roll on February 1, 2020
On Saturday, February 1, 2020 at 10:00 a.m., the Chequamegon Area Mountain Bike Association will present the fourth running of the Seeley Big Fat Race – sponsored by Terrene Tires.
The Seeley Big Fat Race is a self-supported, low-key 14-mile fat bike race starting and finishing in Seeley. The race features groomed singletrack and other trails in the Seeley area, including some of the most challenging winter singletrack in the CAMBA winter bike trail system.  There is also a 6-mile option for riders looking for a shorter distance. This is an excellent opportunity to get a taste of some of the great groomed winter bike trails in the Chequamegon area.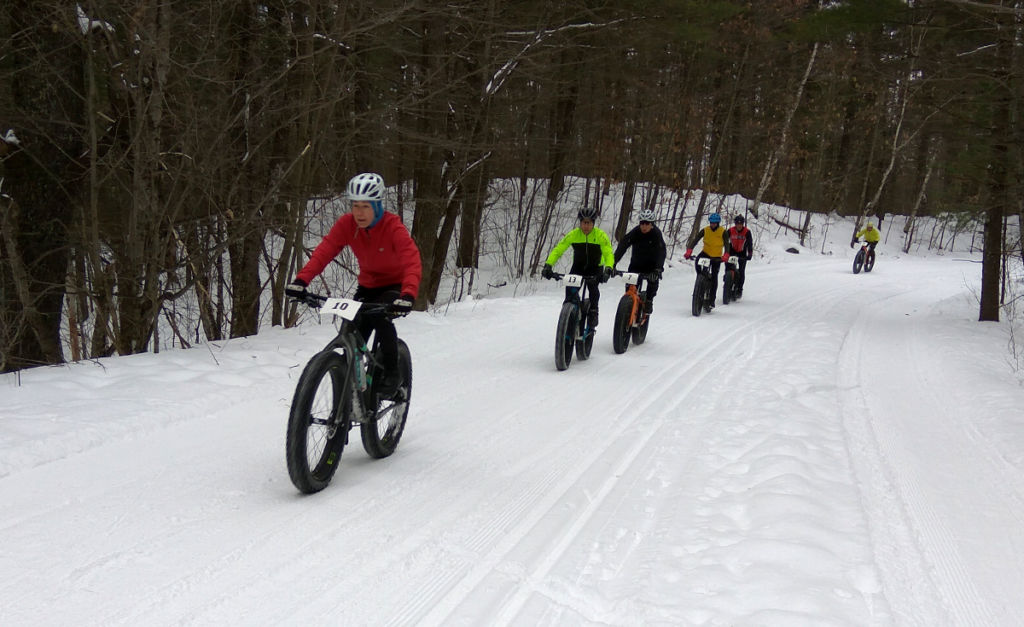 The Sawmill Saloon is the place to be for registration before the race and for fun afterwards. Registration is $65. Riders may register online at Eventbrite or at the Sawmill Saloon on Friday, Jan. 31 from 6:00-8:00pm and Saturday from 7:30-9:00 am.  Registration is limited to 125 participants, and the event is expected to fill. All entry fees from the Big Fat Race will go to support winter trail grooming.
The Chequamegon Area is quickly becoming a leading destination for winter mountain biking. "This season we will be grooming over 50 miles of trails throughout the region," says CAMBA winter biking chairman Jerry Wright. "This includes fat bike riding options using some of the regular CAMBA singletrack as well as other "winter-only" routes in Hayward, Seeley, Cable, and Bayfield," he adds.
Anyone wishing to volunteer for the event may do so at: https://signup.com/go/NuBZCgP.
To register, please visit: https://www.eventbrite.com/e/seeley-big-fat-race-2020-tickets-55117770736.
CAMBA extends a hearty thank you to all land owners, volunteers and sponsors of this year's Big Fat Race for their generous support.
For more information about fat biking in the Chequamegon Area, visit https://www.cambatrails.org/events/seeley-big-fat-race/ or facebook.com/cambafat-bike.